We accept most PPO insurances, DentiCal, Liberty ( 0-20yrs), HealthNet (0-7yrs) and major credit cards.
Welcome To Tooth Berry Kids Dental
​
Dr. Eman Ghoneim is Committed to Providing High Quality Dental Care For Children up to 20 years old
​
Tooth Berry Kids Dental is an office that is fully committed to the Pediatric Dentistry of infants, toddlers, teen and adolescent.
Dr. Eman Ghoneim DDS
​
Born in Boston, Massachusetts, raised in Alexandria, Egypt and is a full-time mom of four wonderful children. Dr. Ghoneim is an internationally trained pediatric dentist that graduated from Alexandria Faculty of Dentistry with a bachelor's degree of Dental Medicine and Surgery in 1996. She successfully completed her internship year in 1997 and started her dental career in the Ministry of Health from 1997 to 2000. She later received her Master's Degree in 2004 after completing a 4-year program at the Faculty of Dentistry AU. During this period, she studied the effects of conscious sedation in the management of children during their dental visit.
Tooth Berry Kids Dental office provides the highest affordable quality care for your child with a friendly child-safe environment. We are committed in providing specialized and comprehensive care for infants, toddlers, young children, adolescents and teens as well as patients with special needs in a fun, friendly and safe environment. The moment they walk into the door, they are at ease with toys, television, books, coloring and board games. Our staff focuses on helping children and parents build the foundation for lifetime of good oral hygiene with all services and treatments. Thorough explanation and terminology will be provided for parents to help establish a dental knowledge and relationship with your child.
We accept most PPO insurances, DentiCal, Liberty ( 0-20yrs), HealthNet (0-7yrs) and major credit cards.
Special assistance may be arranged for those with financial needs.
Why is it important to choose a pediatric dental Clinic?
​
A completely different skill set is required to treat young patients. From infants and toddlers to preteens and teenagers, they all need different approaches in guiding their dental health habits.
​
Making a positive first impression at the dentist can influence children's view of dentistry for the rest of their lives, so it's important to make sure your child is comfortable with the doctor and staff.
​
Early checkups help prevent cavities and tooth decay. The goal at every age is to create a positive dental visit and prevent caries.
​
Our goal is to build a happy, positive relationship with both you and your child. Doing so, we have designed our practice to be a fun, safe and friendly environment.
​
High-Quality Care in a Comfortable Atmosphere
At Tooth Berry Kids Dental, your child will enjoy their visit to our dental office with provided toys, cartoons, and board games. We believe in using different kinds of management techniques. Our child-friendly dental office caters to the needs of our small patients to reduce anxiety.
Emergency Dental Services
We are also available for emergency visits when your child is in need. We provide our emergency dental care at the same high level of care as our standard children's dentistry services.
Consistent Communication
Good communication is essential when parents are trying to make decisions about their child's oral health. When we recommend treatment, we will do everything we can to ensure you feel good about the decision you are making. Our treatment approach is conservative because we know most parents want to avoid any procedures that are not absolutely necessary.
We will inform you of the costs of treatment up front so you are not surprised with extra costs. We can also talk to you about our flexible payment options. We don't want finances to get in the way of your child getting the best in dental care.
We Are Always Accepting New Patients
At Tooth Berry Kids Dental, we provide our dental services to both new and existing patients. We are always welcoming new patients needing care in the field of pediatric dentistry.
Everyone smiles in the same language.
"Great dentist office. My 3 year old went in anxious and left smiling. The staff is very friendly and the dentist is wonderful with kids! You can tell she loves what she does. The waiting room has plenty of seating and toys for children to play with.."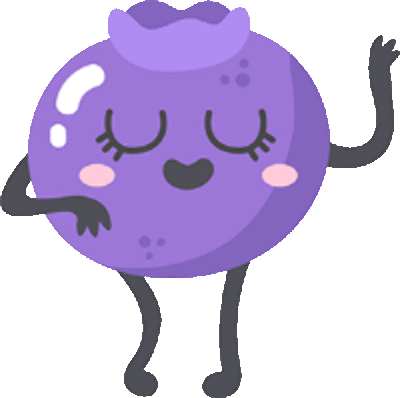 Dental Care For Infants, Toddlers And Adolescents